18/05/08 10:22
Not sure which crime is greater, the stopping of those otherwise driving safely for the self benefit of the state, or requiring the young to sit through a state run propaganda program, or telling them this state run public theft program is in their best interest. What's really troubling here is the purported cause of the accident and fatality... all accidents are now blamed on the driver regardless of the underlying facts. At least the title of the story got part of it right (Speed Trap)!
Oshawa speed trap has a twist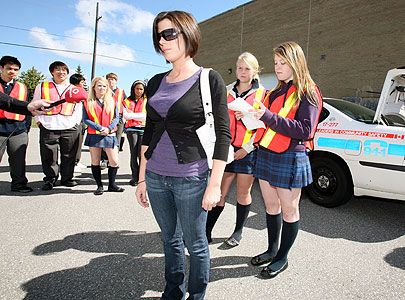 YVONNE BERG FOR THE TORONTO STAR

A woman pulled over for speeding at Rossland Rd. W. and Stevenson Rd., May 15, 2008, is reminded by students Courtney Brazier and Felicia Petric, right, of the consequences of speeding.

Read More...