What a True Safety Hero Looks Like!
There is hope! There are some engineers that will not be deterred by the gauntlet of pressure to deviate from their professional responsibilities. In doing so, these unheralded heroes make us all safer and in doing so assure that traffic control is fact based, too. Our honoree's (below) work habits and processes have made a significant difference. His practices need to be studied and shared as a foundation for all to benefit from. Celebrating the contribution of these dedicated individuals cannot be overstated.
Organization: Caltrans District 9 - Eastern Sierra
Jerry Gabriel P.E.
District Operations Engineer (retired)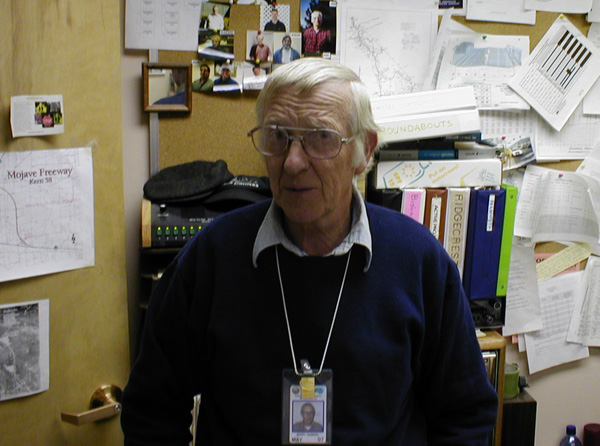 Jerry Gabriel's professional duties as an engineer always came first. Consequently, he personally saved many many lives and the unnecessary injury of scores more.
Regardless of the posted limits, local political pressure, or if the rules required a study, Gabriel made sure that all traffic control in his district met the needs of traffic by reviewing all roadways as to prevailing speeds, sight distances, hazard mitigation and accident causes by location. Then he simply applied prescribed remedies, tracked the results, and made the necessary adjustments as required. At every location where the indicated traffic control remedies were applied, accident reductions were dramatic! Gabriel is a model of what every engineer should aspire to be. Thank You, Jerry, for a job well done!

If you want safer roadways and to ensure due process for the motorists, then we have to conduct comprehensive engineering studies, because it is the only way you will ever be able to realize the long coveted safer roads and sustainable fair laws, as well!