What a True Judicial Hero Looks Like!
There is hope! In addition to engineers there are Judges too that will not be deterred by the gauntlet of pressure to deviate from their professional responsibilities. His quest for the Rule of Law is remarkable and shows great courage!
State of Missouri Circuit Court, 22nd Circuit
Honorable Robert H. Dierker Jr.
Circuit Court Judge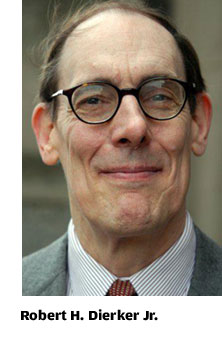 He came to our attentions through a newspaper story and it says it all. St. Louis Post-Dispatch - City judge tackles red-light cameras
Dierker's motion cites multiple arguments. He says:
The violation mailed to him did not follow proper procedures required by the Missouri Supreme Court rules.
The ticket violates a vehicle owner's Fifth and Fourteenth amendment rights that guarantee due process.
The city ordinance establishing the program imposes penalties "on an arbitrary, unreasonable and capricious manner and without fair notice."

The program violates Missouri's constitution by imposing a license or fee without a vote of the people.
The ordinance does not prescribe a specific penalty for the violation.